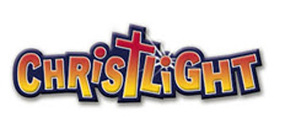 Christ-Light for Kids is our Sunday morning program that gives our children an opportunity to grow in the Word, in the knowledge of God's love for them and in guidance for their lives. It's designed for preschool through sixth grade age children. Membership in Ascension Lutheran Church is not a requirement to take advantage of this wonderful program!
---
New Life in Christ - A Bible Information Class ​
​​Beginning Tuesday, September 12th at 7:00 p.m.Basic Christianity Course
Has it been awhile since you've learned the basic teachings of the Christian faith? Have things gotten a little rusty about those things? Are you curious to know more about what Ascension believes and teaches? Are you church-shopping and want to know more about what to look for and how to make an informed decision? This course is for you! Taught in two parts, it leads participants into the Word to discover the truths of the Christian faith:
Part 1: Christ Our Life – Basic Christian Teaching
Part 2: Living for Christ – Christian Discipleship
This course will be offered at least once during the week, but meeting times can be tailored to meet participants schedule. This can even be taught one-on-one in your home. Interested? Please
contact Pastor Simons
. He thoroughly enjoys teaching this course whenever and wherever it works best!
​
Adult Bible Study - Sundays after Service - 11:15 a.m.
The Word of God: September 10-17
How did the Bible come to be? How can we be sure the Bible is true? How can I be sure the Bible didn't get changed as it was copied and translated throughout history? How can I answer in a positive and clear way when others challenge the Bible's truth? We'll find answers to these questions and more in this important and helpful introduction to our exciting new season of Bible classes.
Huron Valley Lutheran High School: September 24
HVLHS Hawk Singers sang in our Mother's Day worship service and now they will be back to sing in our morning worship again! Guest worship leader and preacher will be Rev. Jon Baumann of HVLHS. Following worship he will share information about this excellent area Lutheran high school. Don't miss this Sunday!
A Return to Grace: October 1-November 5
This Bible study includes select video chapters from the film A Return to Grace: Luther's Life and Legacy to help us better understand the Reformation. This is more than simply a review of Reformation history. It helps us explore how God used Martin Luther to bring the church back to God's grace in Christ, and it will encourage an appreciate for the truths we still confess and treasure as Lutheran Christians. Lessons are:
Grace Hidden
Grace Rediscovered
Grace Defended
Grace Confessed and Enduring
Hard Sayings of Jesus: November 12-March 4
This Bible study examines some of Jesus' more controversial or confusing statements and helps reveal the profound truth they contain. These 13 complete lessons will give us better comprehension and added confidence as we read the gospels on their own. Lessons are:
Translations! Traditions! and Troubles!
Does Jesus Contradict Himself?
The Upside-Down Kingdom
Jesus Challenges Our View of Ourselves
Jesus Is Coming Back . . . Soon?
Unbelievable Faith
Who Is Jesus?
More Righteous Than Teachers of the Law?
Unless You Hate Your Father and Mother . . .
Be Like Snakes!
Pearls Before Swine and Bread to Dogs
Words From a Hard Place
Hard Sayings . . . So That We Won't Hear?
Be Prepared to Answer: February 25-May 20
This thought-provoking study is an ideal companion to the popular Prepared to Answer books. In these lessons, which are based on nine Bible stories about Jesus, We will learn from personal stories about witnessing and how to best present the gospel to other people and better defend our Christian faith in the face of common criticisms of it. Lessons are:
The Lost Son and the Waiting Father: Why Stories? Parts 1 & 2
The Visit of the Magi: What kind of God demands worship?
The Birth of Jesus: Isn't this all a myth, not history?
The Faith of the Canaanite Woman: Isn't Christianity anti-woman?
Gethsemane: Why doesn't God answer my prayers?
Peter Disowns Jesus: What if I want to feel good about myself?
Jesus Before Pilate: What is truth?
Crucifixion: Where is God when I'm hurting?
Jesus Appears to Thomas: Why can't I just believe what I see?